Welcome to new york City's Reverb!
Reverb is a New York City based a cappella group founded in 2017. Starting with six female voices coming together, Reverb has built a foundation to progress a cappella performance through a variety of genres, focusing mainly on pop, rock, alternative, and whatever speaks to them.
Reverb is currently a co-ed group consisting of eight singers from around the NYC area.
Meet Our Members:
Alma Mater: Brandeis University
Hometown: Suffern, NY
Background: Dena, also known as Dean, DD, Denatchka and Denabeana, started her singing career at age 3 performing Twinkle Twinkle Little Star in her backyard. Since then, she has enjoyed singing in a wide variety of musical styles and forums. Most notably, she was the President for 3 years of Brandeis' premiere all-female a cappella group, Up the Octave. Dena is thrilled to be a founding member of Reverb New York, and looks forward to making beautiful music with this group of wonderful people! Dena enjoys eating Mexican food, drinking craft beers, and exploring the great outdoors.
Fun Fact/Special Talent: Dena's favorite weird food pairing is granola with coffee. Her spirit animal is a bunny rabbit. She was also once bitten in the mouth by a jellyfish, but we don't talk about that.
Alma Mater: Tufts University
Hometown: New York, NY
Background: Born and raised in NYC, Dani began singing with the Young People's Chorus at age 8 and never looked back. She comes from years of youth chorus, a cappella, and shower singing. Like Dena, Dani is also thrilled to be a founding member of Reverb New York and loves to make music with this fantastic group.
Dani went to Quaker school until college (ask her about Meeting!), then dabbled in being a Bostonian, and has since returned to NY after graduating. A self-proclaimed "language and culture fiend," Dani loves to speak Spanish, regularly dabbles in at least three other languages, and is fascinated by onomastics. One day she'd like to own a coffee shop.
Fun Fact/Special Talent: Dani maintains a relatively well-curated watch collection.
Alma Mater: Ithaca College
Hometown: Ludlow, MA
Background: Ben was raised by horses in the Icelandic wilderness. Ben is inspired to sing by the sweet sound of spring birdsong.
Fun Fact/Special Talent: Ben can write in Elvish. Amin mela cats = I love cats.
Alma Mater: Cornell University
Hometown: Darien, CT
Background: Danny started singing in college and continued through graduate school as a way to have fun and de-stress outside the research lab. While pursuing his doctoral degree in Chemistry at UCSF in San Francisco, Danny sang Tenor with Keeva a Cappella and arranged several arrangements of world inspired music. After graduating, he moved to Brooklyn to teach and joined Reverb to continue his interest in performing and singing with friends.
Fun Fact/Special Talent: Danny is an Eagle Scout but has no sense of direction and constantly gets lost in the city without Google Maps.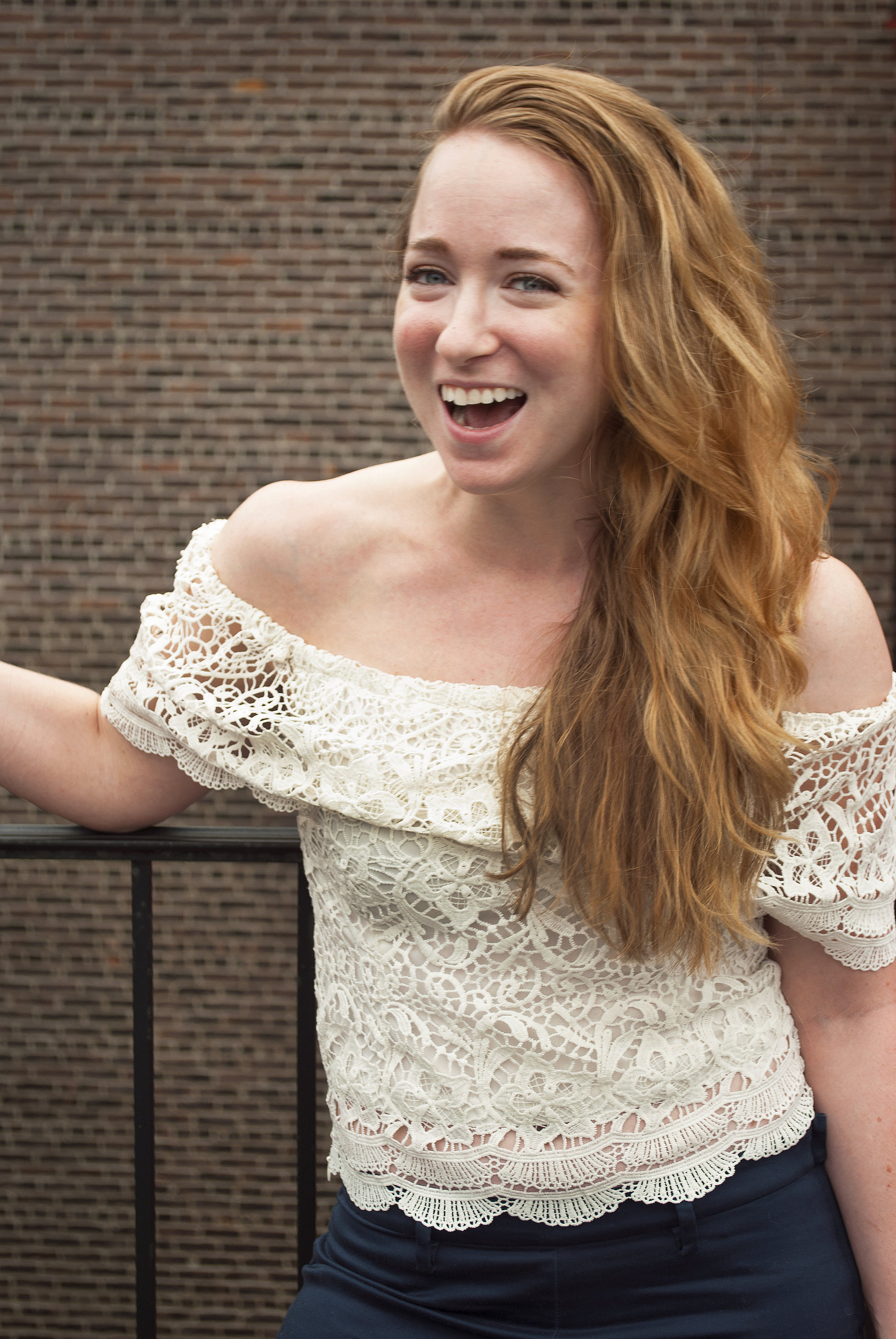 Alma Mater: Mount Holyoke College
Hometown: Peterborough, NH
Background: Alison is a fictional superhero appearing in American comic books published by DC Comics, as well as a founding member of the Justice League, a demigoddess, and Ambassador-at-Large of the Amazonian people. In her homeland, her official title is Princess Diana of Themyscira, Daughter of Hippolyta. When blending into the society of "Man's World", she adopts her civilian identity Diana Prince. Alison is also referred to by such epithets as the "Amazing Amazon", the "Spirit of Truth", "Themyscira's Champion", and the "Goddess of Love and War".
Fun Fact/Special Talent: Ali voluntarily swims in the Hudson River for the New York City Triathlon, but has yet to develop any cool superpower as a result.
Alma Mater: Loyola University Maryland
Hometown: New Canaan, CT
Background: Lauren grew up in New York and Europe in her early childhood before moving to Connecticut with her family. Wherever she went, her love for music always followed. The signing began before she could speak proper English: twirling around in her princess dresses, belting along to Disney songs. Things got a little more serious when she learned how to read music and began auditioning for choral groups at her high-school and University. In her senior year at Loyola Maryland, she co-founded the University's first co-ed A Cappella group, which is still going strong today! She's so excited to embark on her new adventure with Reverb New York. Lauren currently resides in Chelsea, Manhattan.
Fun Fact/Special Talent: Certified in Advanced Scuba-Diving
Alma Mater: Oberlin College, Oberlin OH
Hometown: New York, NY
Background: This mother of four was born and raised in Harlem and the South Bronx. Abena inherited her love of the arts from her parents. According to her mother, she could carry a tune before she could speak. She attended The United Nations International School from K-12. While there she was classically trained in Opera, was a member of the school choir, and spent a lot of time making art in the art studio. During her time at Oberlin she continued to develop her love of music as a member of the Oberlin College Choir and majored in studio art. Aside from art and singing Abena loves ballroom dancing, especially the Argentine Tango.
Fun Fact/Special Talent: Abena studied North Indian dance and took Indian voice lessons in college. She loves music from all over the world and loves trying to sing in different languages. She also really likes Japanese anime.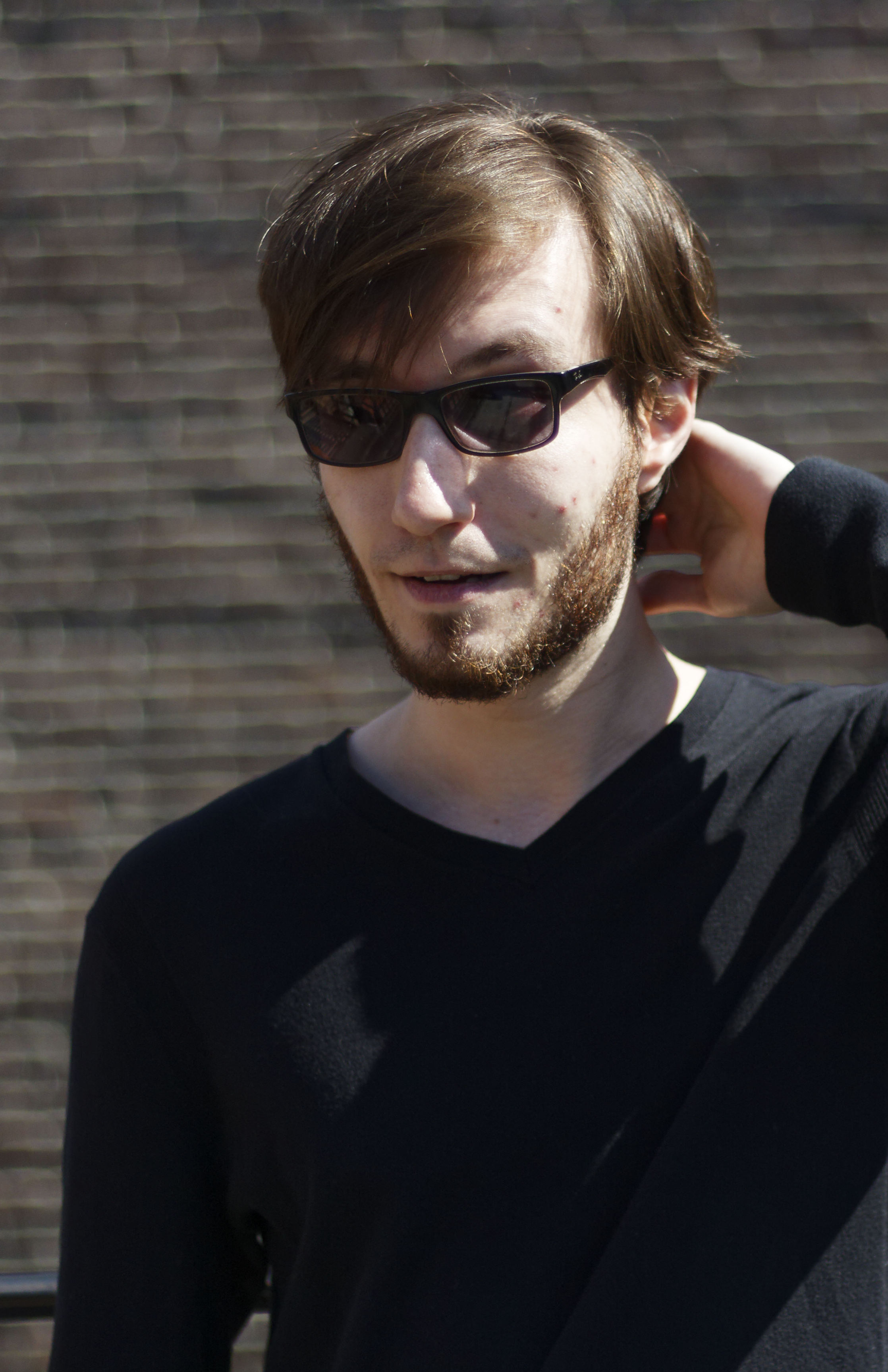 Alma Mater: Drew University

Hometown: Maplewood, NJ
Background: Jake has been singing since he was 1.5 years old. From an early age he received training in musical theatre, voice, piano, and music theory, and was active in school choirs and musicals from middle school through college. Jake's a cappella journey began during his time at Drew, as a member of their all-male group 36 Madison Avenue. It was there that he learned how to beatbox and frequently arranged for a cappella. Jake is so happy to have a vehicle for his arrangements in Reverb, and even happier that the group embraces the crazy chords he throws at them. When not with Reverb, Jake works as a freelance audio engineer in his home studio, and as a staff singer for church and synagogue choirs. In his spare time he writes, performs, and records rock songs and a cappella choral music.
Fun Fact/Special Talent: Jake has perfect pitch, a vocal range of about 3.5 octaves, and can make many strange and interesting sounds with his mouth. But despite all that, he can't whistle.